Vision
I founded the education company Sprix in Japan in 1997 because I wanted to be thanked by people around the world for creating a business that has a profound influence in their lives. The name Sprix was selected because of my wish to "Give people around the world a new stage in life, a new spring, through education."
Sprix is a comprehensive education company that develops various types of educational contents. For instance, we operate the Mori Juku which is one of the leaders in the number of students in Japan's juku* industry, and we also offer the Grimm School which is Japan's largest reading education program.
Because of the growing educational needs in Asia, we started an educational consulting service in China, but that is just the beginning. In order to make more efficient contributions to the people around the world, we are proactively investing in educational IT with the aim to becoming the world's number one company that combines education and IT.
Hiroyuki Tsuneishi, Representative Director and President, Sprix, Ltd.
*Juku: This term is often translated as "cram school," but that is only one aspect. Juku are supplementary private schools that offer different educational services depending on the needs of the student. For instance, they can provide help to students who have fallen behind, they can provide supplementary lessons in subjects that students have difficulty with, and they can help students pass the entrance exams of the schools of their choice.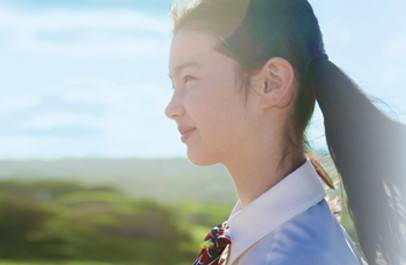 Businesses
Individual Instruction Business (Mori Juku)
Mori Juku which Provides Individual Instruction has Maintained a High Growth Rate of Over Ten Percent a Year in Japan's Mature Scholastic Juku Market.
Mori Juku which provides individual instruction has maintained a high growth rate of over ten percent a year in Japan's mature scholastic juku market.

The scholastic juku market in Japan has sales of about one trillion yen. In recent years, the market has matured and become stagnant because of the declining number of children, but despite that Mori Juku operated by Sprix has maintained a high growth rate of over ten percent a year.

Japan's First "Grade Guarantee System"

Most individual instruction jukus* go through the process of teaching students according to their needs, but Mori Juku clearly promises to achieve the tangible result of improving test scores by 20 points per subject. We have been able to create Japan's first school grade guarantee system by scientifically analyzing the teaching methods of instructors and formulating the results of those analyses into an instruction system.

The Highest Number of Students per School in Japan

Mori Juku has an average of about 300 students per school. Since the average number of students per school for Japan's individual instruction jukus* is said to be about one hundred, we have the best ability to attract students by far. (Our Nagaoka School has over 1,000 students.)
Educational IT Business
Starting with the development and sales of teaching materials for scholastic jukus* for Japanese elementary, junior high, and senior high school students, we are rapidly developing original educational contents, that also include Chinese language education and reading education programs, and digital materials to improve basic educational skills.
Textbooks with the Largest Market Share by Far in Japan.
Developing Digital Teaching Materials that Use Tablets to Improve Basic Educational Skills.

The Foresta series by Sprix is Japan's first educational material specifically for individual instruction. It has gained the reputation of helping to improve grades, is used in scholastic jukus* throughout Japan, and has the number one market share in Japan by far.
Recently, we have developed the Foresta Dojo* that utilizes the latest scholastic IT technology in tablets that can recognize handwriting.


*Dojo: Dojos are usually associated with martial arts training, but they are also considered to be places to gain enlightenment. In any event, they are a place where one undergoes rigorous training.

Japan's Largest and Unique Reading Education Program, Grimm School

Grimm School was developed for elementary school students because they are reading less these days. The program starts with learning to enjoy reading and then turns reading into something that the students become good at.
In 2003, we entered a business tie-up with the Benesse Corporation to expand this program, and it is now Japan's largest reading education program with over 1,000 classes nationwide.

Sprix Acquires the Japanese License for Official HSK Workbooks! We will be Developing Books and Apps.

Working together with the HSK Japan Implementation Committee, we will be releasing Official HSK textbooks and apps. It is said that China will catch up in GDP with the United States by 2030, so it is our aim to be number one in the Chinese language education market in order to help as many businesspeople as possible.



Lifelong Education Business
Sprix operates Tokyo Dance Village which is the first dance school in Japan to target beginning women dancers in their 20s and 30s.
The Main Targets are Beginning Women Dancers in Their 20s and 30s
Making Tokyo Dance Village the Number One Brand in Dance

"Going to a dance school is a little too serious, but just working out isn't fun." Sprix's Tokyo Dance Village was developed for every women who has had a similar thought, and it provides an attractive program and enjoyable community for women. The school provides an Easy Introductory Course for beginners, and it has a great deal of know-how and many different dance events which members can take part in so that they can continue dance for a long time.
Because there is still a feeling that dance is something exclusively for a select few in Japan, Sprix's dance school is the first in Japan to target women in their 20s and 30s, and hopes to make dance a part of their everyday lives.
Corporate Information
Name

Sprix, Ltd.

Established

January 1997

Representative

Hiroyuki Tsuneishi, Representative Director and President

Offices

Tokyo Headquarters:
Metropolitan Plaza Building 12F, 1-11-1 Nishi-ikebukuro, Toshima-ku, Tokyo 171-0021
Nagaoka Headquarters:
2-2-1 Higashisakanouemachi, Nagaoka-shi, Niigata 940-0066